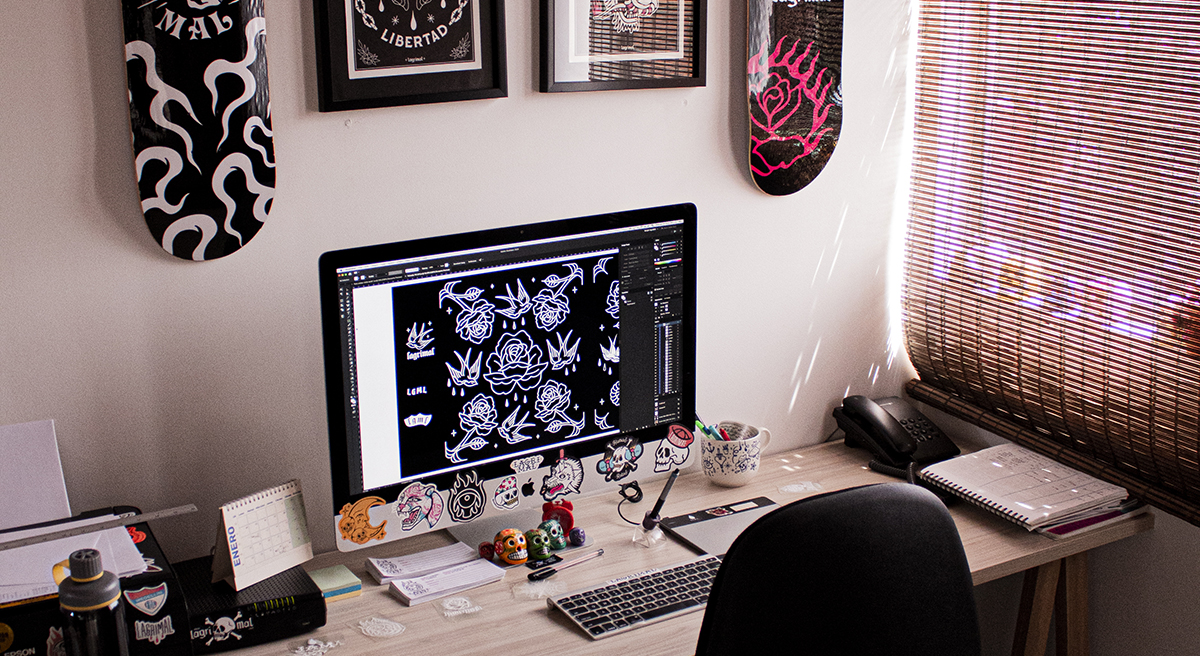 ABOUT US
We are a family clothing brand created in Medellín, Colombia at the end of 2018, by @josefina.josefain Plastic Artist and Tattoo Artist and @titi.agudelo Visual Designer.
We look for inspiration in the aesthetics of the traditional tattoo. We adopt and reinterpret the symbolisms that this style offers us in order to give life to our graphic line and make it our personal seal.
We promote responsible consumption of clothing, which is why we promote production in small quantities (limited editions), seeking to contribute a grain of sand to the environment and in turn support fair trade and local talent.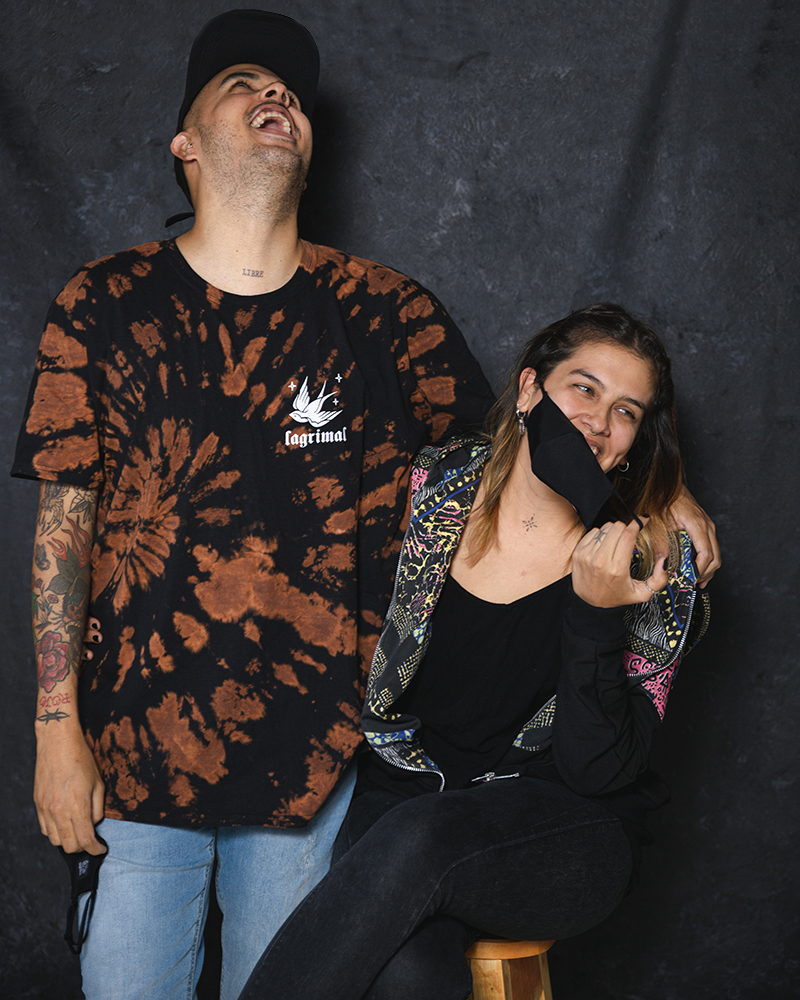 WHY LAGRIMAL
We started by making hot pepper sauces and, unintentionally, we always ended up almost in tears, scratching our eyes after cutting each pepper (subconsciously, of course). hence the name LACRIMAL was born. That is why our icon is an eye on fire; we put so much moral into the chili pepper graphic that we dared to create garments with the symbol of the eye, then everything was gaining impressive strength; so much so that a month later we launched our second t-shirt and it was a total success. As of August 2021, two and a half years after our birth as a brand, we have released 25 t-shirt designs, each one in a limited edition of 100 units, with more than 85% sold; we reached more than 1,700 sales made only on our website, we have participated in different fairs in Medellín and Bogotá, thus gradually positioning ourselves and showing our customers the wide variety of products and accessories that we have designed with all the desire and energy of the world for them.
Lacrimal is what moves us, it is where we do what we like; we always design what we ourselves would wear, never thinking of being commercial or going easy and it is where we express all our ideas in different ways. We do not follow rules, nor orders, nor do we act politically correct.
The theme of our t-shirts is very varied, from love themes, moods, critical thoughts, etc. Always trying to combine graphics with text, and also trying to never fall into literalness, or "this is a fixed sale".
Another important aspect in the execution and conceptualization of our brand is music. We are inspired by the street, the neighborhood, our friends; Within our preferred genres to work with is rap, punk, hc, and ska. In part, we also believe that this is why our designs can be somewhat transgressive and different from what the big brands have had us used to commercially all our lives.
- DO IT YOURSELF -